Stuck Between Sin and a Heart Change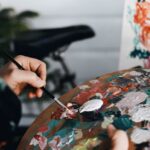 I'm in the middle.
I bet you've been in the middle before too. That frustrating point between God's revealing of a need for change and a heart that's struggling to get there. The part in sanctification where you feel exposed—you see your sin and you're doing all the right, practical things to grow, but the knowledge is taking its sweet time making its way from head to heart. Maybe you're even frustrated, like me, that you've not grown more by this point—that none of your efforts seem to make a difference.
"Why won't you just change me God?!" He's sovereign. He could say a word and make my heart feel differently. And yet, in the middle of seeing my sin and feeling my heart change is where my feet still stand.
I've listened to the sermons, I've prayed and prayed, I've studied applicable passages, but I still find myself at the feet of Jesus, begging for his help, asking him to free me.…
Read More