Hips Don't Lie: Idolatry and the Degradation of Women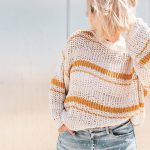 You know what makes a woman dance on stage while exposing her body for all to see?
Idolatry.
Rather than merely providing entertainment, she thinks she's actually controlling men with her body. She thinks that sexy=strong and she uses that "strength" to entice and control the opposite gender. If she gets the attention she craves, she only wants more. If she doesn't, she feels worthless. She's made "being desired" her god.
Many of us think the end all get all is to be supremely desirable. But in striving to achieve this, we're really only left with a heart full of idolatry and shame. The men we hoped would bow before us actually take their seat on the throne of our heart. We lay our bodies on the altar of a false god and worship. 
Our hips don't lie. They tell the story of brokenness which entered the world at the first bite of the forbidden fruit.…
Read More