Boys Are a Lousy God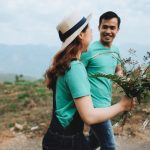 Lately, I've been pondering my younger years. You know, those awkward high school days, walking the halls just trying to blend in or even sometimes trying to stick out for attention. I've been in both camps. Some of you are there now.
I was a broken girl with a major craving for acceptance and the fleeting eyes of boys. A dangerous combination.
While there are hundreds of things I wish I'd known then, there is one which peers down over the others:
Boys are a lousy God.
Chasing Impossibility
The affection of boys flees faster than the quickest honey bee. It lands to rest on another wild flower until the sweetness is gone, and off it goes in search of another. Even the steadiest of men fall tremendously short from the steadfast love of the Lord.
We need not look down on them, though, as our feelings shift and waver just as fast.…
Read More