The Diagnosis I Never Believed Would Come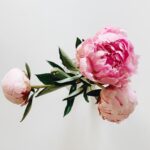 If you've known me very long, you probably know I have battled chronic stomach pain and illness for nearly my entire life. At times, the pain is so intense it's hard to breathe. I'm often in the bathroom for hours. Some nights, I'm awake all night from the pain. I deal with intense bloating every day. I thought I would never find an answer. I thought I'd be sick until glory. I was slowly learning to be okay with that. I never dreamed I would find out what I did last week.
When I was 14, I was taken to my doctor where, instead of looking into my symptoms, I was prescribed what I later found out was a placebo. They thought it was all in my head. But I was still sick.
My whole life, I've been what others liked to call "too skinny" or my personal favorite "anorexic." Though I love to eat, I struggle to keep weight on.…
Read More