Nothing Bitter, Only Sweet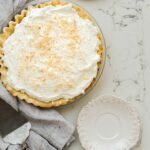 My view from the couch was perfect. Ahead of me were one set of big arms and one set of little arms, clapping and shaking high above the heads that belonged to each body. Legs jumped and shuffled to the music and an unbreakable smile spread across my face. Joy.
The arms and legs in question belonged to my dear husband and our sweet baby boy. Only, he's not so much a baby now. He's two, and those once chubby legs and arms have lengthened and grown skinnier, reminding me that time flies and everything changes.
Me? Well, my extremities are the same, but my belly is rounding out again, telling to the world around me a story of creation and life and love. In just five short months (Lord willing), another baby will emerge from my cramped and dark womb and enter a bright and big world. Obviously, this is exciting news.…
Read More