The Trend of Deconstructing from Reformed Theology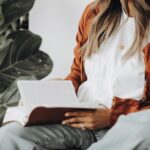 In the ripple effects of the increasingly popular trend of "deconstruction," we find a deconstruction within a deconstruction. Are you confused yet? Me too. What I'm referring to is those who are deconstructing from reformed theology. They're sick of the arrogance and the biting comments and the aggressive twitter fights (Who isn't?). So they decide it's just not for them. In fact, it's better to have no labels, no boxes, no theological camps in which we place ourselves.
The problem is not that people are shifting their views on reformed theology. We don't have to agree with the doctrines of grace or covenant theology to be Bible-believing Christians who love Jesus. The problem is that often in our fight against something that's wrong, we tend to do the very thing we're pushing against.
A New Enlightenment
I recently skimmed the comments on a post about leaving reformed theology and was taken aback.…
Read More