Lies People Believe About Reformed Theology Part 1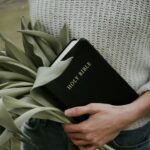 Reformed Theology.
Some people love it, others deeply despise it. I've learned over the years since embracing the doctrines held within it, that much of the rejection of Reformed Theology is rooted in misunderstandings regarding what it teaches.
My hope isn't to convince you (Okay, maybe a little bit), but to help you better understand what your Reformed friends believe. We can disagree on this subject and still be solid Christians so long as we adhere to orthodox Christianity—that we are saved by grace through faith in Jesus alone and he will one day come back to judge the world. This will not be a thorough explanation of all the doctrines—much smarter men and women have committed to that. Furthermore, the lies we'll be covering mostly center around "the doctrines of election," though that is only a portion of what Reformed Theology entails.
I've decided to make this into a series because who wants to read a 5000-word article?…
Read More