Sin has Stolen Much; Christ will Restore it All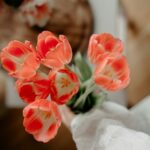 I felt them coming. The tears. The ones that had been threatening to flow from my eyes all morning as we prepared to go to the church we were visiting.
It was there, in the corner of the nursery and surrounded by strangers and small children, that the dam broke. The more I fought it, the more the tears streamed down my face.
Honestly, in the moment I couldn't tell you why I was crying. But now, weeks later, I've realized those tears were a declaration.
"It's not meant to be this way."
I transitioned into motherhood just months after experiencing one of the most painful conflicts I've ever walked through. Then a few months after our son was born, we entered a never-ending pandemic. I don't think about it much, but it really has stolen a lot. It was a thief of my son entering the nursery at a less anxious age, learning how to sit still at restaurants, and attending more play dates.…
Read More