All My Not-Enoughness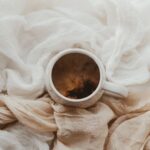 I see a post on Instagram from another Christian writer and it's so beautiful and wise and creative. Wish I'd thought of it. I'm not creative enough, I conclude.
/
I'm writing a book and sometimes my brain hurts and the words won't come. I feel overwhelmed by the phrases in my mind and how I can't seem to make sense of them myself, let alone for my reader. I'm not smart enough, I send in Vox to a friend.
/
My son acts out. I know it's a cry for attention because his baby brother demands so much of me. I snuggle him, play with him, and involve him in activities, but he still requires more. I'm not available enough, I lament.
/
My mind is so full of information that I forget appointments, plans, deadlines, medications, or just simply to drink water. Guilt floods my heart in bed because I forgot to put ointment on baby's rash again.…
Read More