Wanna Be Wise? Be Impartial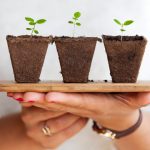 You know what's interesting? The two most wise women in my life are the most impartial women I know. They seek out the outsiders. They look to meet the needs of all who surround them, not just those closest to them. 
It's almost as if James was on to something when he included "impartiality" in his description of true, godly wisdom.
"But the wisdom from above is first pure, then peaceable, gentle, open to reason, full of mercy and good fruits, impartial and sincere." James 3:17
When I think about it, truly to be impartial is to be peaceable, pure, gentle, open to reason, full of mercy, and sincere. It's to pursue peace with all, love others with a pure motive, be gentle in our handling of other people, remain open to hearing perspectives that differ from our own, show mercy to those many may avoid, and love others out of sincerity. …
Read More