Lies People Believe About Reformed Theology Part 2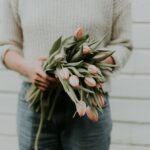 This article is part of a series. You can read Part 1 here.
---
Continuing our series on lies people believe about Reformed Theology, we now come to a very common objection to the doctrines of grace found within the Reformed faith.
Lie #2: If These Doctrines are True, God is Not Loving
How can God be loving like the Bible says if he chooses some people to be saved and not others?
We've arrived at one of the hardest questions surrounding God's sovereignty over salvation. It's a valid concern, and yet the Bible both claims that God saves some and not others and that he is the definition of love. In fact, if it weren't for his faithful love, he would choose none to be saved.
This is hard for us as humans because we think it seems unfair. But truly, what is fair? We've all sinned against God millions of times and yet he saves some of us.…
Read More