Seventeen Years with a Thorn in my Stomach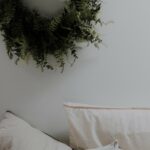 I haven't eaten Taco Bell in years. As an adult, I succumbed to the fact that my body really only ever rejected such an offering. "I'm gonna regret this," I'd say to my high school friends when grabbing a quick burrito before practice. We all laughed. But, at some point, it wasn't funny anymore.
I've suffered moderate to severe stomach pain since I was fourteen. As I write this, cramps that pulse up and down my abdomen, seemingly catching on other organs and twisting and turning make it hard to breathe. This is normal for me. And it has been for seventeen years.
I can hear my son giggling with his daddy and I think of the many moments I miss while curled over in the bathroom. I'm weary of missed moments, of asking for prayer again, of being scared to eat, of fearing the next attack. I'm weary of chronic illness. …
Read More