The Gifts God Gave Me Through Recurrent Pregnancy Loss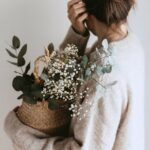 This article was originally published on Gospel-Centered Discipleship.
It was a warm October that year. As the leaves began to boast one last time bearing auburns and oranges before falling to their death, I suspected new life. The first signs of pregnancy found their place in the smell of a far-off unlit candle and the heaviness of my eyes. One pregnancy test later and my suspicions were confirmed. But just as we lost our first baby, this one was gone too soon, as well as our third child. 
After nearly two years of walking through devastating grief on grief on grief, I was diagnosed with Recurrent Pregnancy Loss.
It was like walking through a season of storms and steady rain. The storms are like tsunamis, threatening to overtake and drown your life in sorrow. Once the storm is hushed, you're left with unrelenting rain—the steady undertone of sadness as you learn to live without the babies you'd hoped would be part of your life. …
Read More