I haven't shied away from sharing my failures before Christ saved me and even after. Not in a spirit of boasting but rather in humility, recognizing where I came from. If you've been around me for long, you probably know I was held captive to lust and sexual immorality for many years. By God's grace many of my struggles with sexual sin ended quickly once he placed a new heart in my chest. But there was one besetting sin which seemed so very impossible to conquer.
Lust.
Even as a brand new Christian, I caught on to the fact that this wasn't something you talk about. At least, that's the impression I got.
I felt hopeless.
I felt disgusting.
I felt alone.
For many months, I believed the only reason I struggled was because of my promiscuous past. As I journeyed in the faith and began speaking with other women about the issue of lust, I realized I was mistaken. I truly believe nearly all women have wrestled or currently wrestle with lust, porn and all that comes with it. Even women who are happily married.
Thankfully, God didn't allow this sin to overtake me. I know that it's only by his grace that I was able to have victory in this area.
I wanted to share some truths he revealed to me and practical steps you can take to have victory over lust.
Take Responsibility
Lust isn't just a single girl's problem. It's an every girl's problem. Ladies, don't believe the lie that if you just had a husband all would be well and the draw to sexual sin would be gone.
I believed this for months. I begged the Lord for a husband because I thought marriage would cure my lust issue. Guys, that is just not true. And when we believe this, we are saying to God that he has not given us all we need to obey him. Scripture reveals our faulty thinking.
His divine power has granted to us all things that pertain to life and godliness, through the knowledge of him who called us to his own glory and excellence, (2 Peter 1:3 ESV)
Furthermore, when we believe marriage will heal our craving for lust, we are accusing God for not providing us with a husband. Said more bluntly, we are blaming God for our sin instead of recognizing that it is our hearts that need changed, not our marital status. God cannot sin.
Let no one say when he is tempted, "I am being tempted by God," for God cannot be tempted with evil, and he himself tempts no one. But each person is tempted when he is lured and enticed by his own desire. Then desire when it has conceived gives birth to sin, and sin when it is fully grown brings forth death. (James 1:13-15 ESV)
In order to have victory over lust, we must take responsibility for our sin. If we don't, we will not be able to overcome.
Many married women continued to believe a husband would fix them and have since found out they were wrong.
Know the Truth About Lust
Lust is one of those sins that we secretly believe we can't beat. It's draw is strong and it's lies are sweet to the ears. But any pleasure found in it for a moment, quickly turns sour.
Paul has a lot to say about Christians allowing sin to rule their hearts. And lust is just that..a sin. Nothing bigger, nothing smaller. While sin is a big deal and has the capacity to ruin us, the born again believer has a choice.
You don't have to sin. Whether the temptation is to lie or to give into sexual sin, you can say no by God's grace. Read these words slowly and carefully. I don't want you to miss this:
We know that our old self was crucified with him in order that the body of sin might be brought to nothing, so that we would no longer be enslaved to sin. (Romans 6:6 ESV)

Let not sin therefore reign in your mortal body, to make you obey its passions. Do not present your members to sin as instruments for unrighteousness, but present yourselves to God as those who have been brought from death to life, and your members to God as instruments for righteousness. For sin will have no dominion over you, since you are not under law but under grace. (Romans 6:12-14 ESV)
Do you see the freedom in that, friends? I don't know if there's another passage in scripture that draws a bigger "AMEN!" from this girl's heart! I encourage you to read the whole chapter.
If we are no longer slaves to sin, then we can kill lust. Even when you don't feel like it, you need to believe the truth that you have a choice.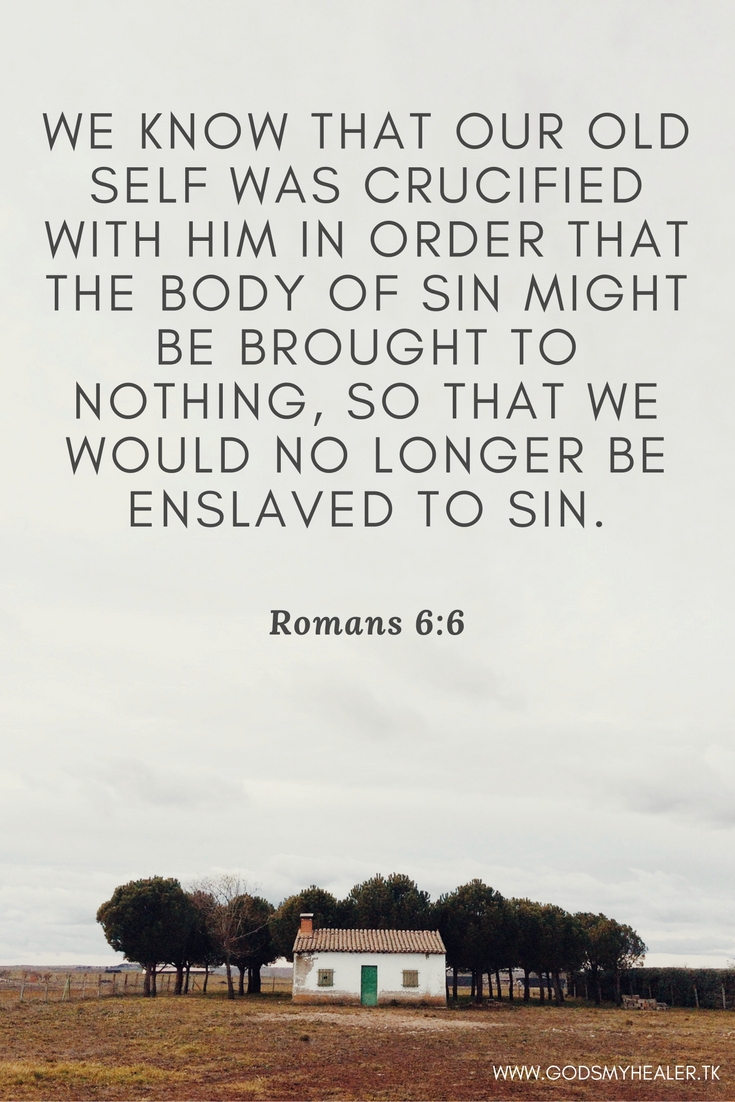 Flee
Flee from sexual immorality. Every other sin a person commits is outside the body, but the sexually immoral person sins against his own body. (1 Corinthians 6:18 ESV)
To flee is to bolt or dash. It's to run away from danger. Sexual sin is dangerous.
When I was tempted, I fled by leaving my home. I would go to a store or a coffee shop. I would call a friend and try to make plans. Anything to keep myself busy until the temptation passed.
Here are some other things you could do:
Go for a run.
Call someone.
Go shopping for gifts for friends just because you love them.
Make your friends something.
There are so many options.
Use God's Word
Often times, the temptation floods in at night when all is quiet and the stores are closed. You can still get up (even in the middle of the night) and do dishes or clean a room to redirect your mind. Lack of sleep is better than giving into temptation.
The main thing that helped me was reading God's word. I know, I know. It's the last thing you want to do when you feel sinful, but it's what you need. Force yourself to focus in on a book of the bible and pray fervently for help to abstain until the desire to sin passes. Do not allow yourself to wallow in guilt…that's where Satan wants you. If he can keep you there, you're more likely to give in.
Sexual desire is a good thing. It is necessary for marriage. Don't wish it away, but instead ask God to help you control it and bring it under obedience to him. Remember, you can choose to obey, even in this.
It might seem difficult, but with each step toward victory, temptation has less power. Keep your bible on our lap and your mind fixed on the Lord and he will give you grace to fight. He's not aloof in your struggle. Draw near to him and he will bless you for your obedience.
Let us then with confidence draw near to the throne of grace, that we may receive mercy and find grace to help in time of need. (Hebrews 4:16 ESV)

Tell Someone
Unfortunately, during my months of fighting lust, I didn't tell anyone. I thought I was the only one who faced this, and that's a dangerous place to be.
I encourage you to tell someone if you're struggling. Opening up to a godly friend who cares for your well-being and walk with the Lord can be just the push you need to overcome lust. It provides accountability and shines a light on the darkness of sin making it less attractive.
Therefore, confess your sins to one another and pray for one another, that you may be healed. The prayer of a righteous person has great power as it is working. (James 5:16 ESV)
Don't try to go it alone, friend.
Lust is not impossible to beat. It is not outside of God's power and his power lives in you, if you are his.
and what is the immeasurable greatness of his power toward us who believe, according to the working of his great might that he worked in Christ when he raised him from the dead and seated him at his right hand in the heavenly places, (Ephesians 1:19-20 ESV)
So choose to fight today. Because you can say no to temptation.