You Don't Have to Give in To Habitual Sin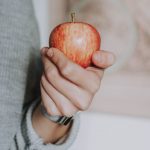 She gave in again. His charm tempted and eventually convinced her that the passion of sin would outweigh the consequences. He lied. As he rolled over to fall asleep, she lay crushed by guilt and buried in shame. She wondered how she could be so weak.
Many Christians spend their days trapped in a cycle like this. We find ourselves continually falling prey to envy, sexual sin, various types of addiction, and the like. Many are weary, downtrodden, and feel hopeless in their struggle with sin. They wonder deep down if they'll ever be free. If that rings a bell, I have a truth for you today from God's Word and it's one that has changed my life as a Christian.
If you are in Christ, you are no longer a slave to sin.
Grace and Our Sin
If you claim to be a follower of Christ and yet your relationship to sin hasn't changed, you may not be a true convert.…
Read More