A Heart Prone to Discontentment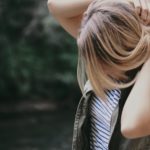 For 3 years, I have waited. Sometimes, I waited well. Other times…not so much. I've had dreams and desires for ministry that have gone unfulfilled and my heart has many times been frustrated. I wanted to devote time to writing and ministry. But I had to work. I wanted to be a homemaker and actually have time to clean our humble abode. But we needed my income. I felt as if I was in a never ending cycle of being still, becoming restless, which moved my heart to discontentment, and then back to humbly trusting the Lord and remaining still, yet again.
Today is the day I've anticipated for a long while. My heart is filled with excitement and uneasiness about the unknown, but mostly my heart is filled with joy. My Lord provided, in his time, in his way and in spite of my restless, struggling heart.
I start this new season with enough wisdom from the Lord to know that the excitement will indeed wear off.…
Read More