With Gossip On Our Lips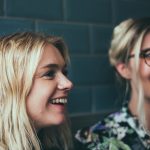 I gossiped last night. There, I said it.
I didn't mean for it to happen. It just kinda poured out of my mouth like poison.
Gossip is sneaky. One minute you're being helpful and the next you've gone and spilled the beans. We think it's okay as long as we're just vague enough. We aren't telling the whole story, but if a couple questions are asked the listener is sure to figure it out. After all, we can't lie so we have to answer them right?
It's a slippery slope. One we choose to slide down whether we recognize it or not. No one falls into gossip. We straight up leap head first with a smile on our face. But why? Maybe because we feel further along than the person we're slandering, or they've hurt us and we want someone to back us up, or we just plain don't like them.…
Read More