To the Girl Who Watches Porn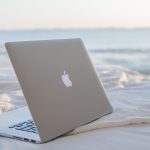 This article originally was published on Whole Magazine.
---
In the quiet of night and the darkness of dusk, it calls out for you. It lures you in with its whispers as it begs to be pondered. The saying is true that "sin crouches at the door," offering sweet lies but seeking to devour you (Genesis 4:7).
I don't know your reason for tuning in. Maybe it's curiosity. Maybe it promises satisfaction to your sexual appetite. It could be a way to find out what men seem to desire in a woman. Whatever your reason is, it's not a good one. There are no good or logical reasons to watch porn. Anything seemingly pleasing it offers you is permeated with deceit.
Don't be deceived, it will indeed take you down and destroy you.
Porn Will Kill Your Conscience
Did you know, every time we look at sex on a screen, our conscience dims a bit more?…
Read More