When Wives Bribe Their Husbands With Sex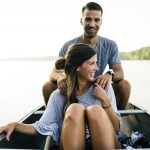 This article is intended for adult women only. 
---
It's a tale as old as time. An exhausted wife looks at the mountain of laundry, and then at dirty dishes practically jumping out from the sink. She glances over, only to see her husband relaxing on the couch. She thinks to herself, I know what will make him help me. And thus begins her manipulation to get the help she desires.
The only problem is, sex is not and never should be a bribe.
The Purpose of Sex
There are multiple purposes for which God created sex. In Genesis 1:28, we see sex was a means to reproduce and fill the earth. While this is the most obvious reason God created sex, we can infer from the way he created it to work, between husband and wife, that he also created it to bring pleasure within marriage.
God is in control of the biological, emotional and spiritual affects of sex, because he created it.…
Read More