How I Battled Lust as a Single Woman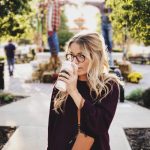 I haven't shied away from sharing my failures before Christ saved me and even after. Not in a spirit of boasting but rather in humility, recognizing where I came from. If you've been around me for long, you probably know I was held captive to lust and sexual immorality for many years. By God's grace many of my struggles with sexual sin ended quickly once he placed a new heart in my chest. But there was one besetting sin which seemed so very impossible to conquer.
Lust.
Even as a brand new Christian, I caught on to the fact that this wasn't something you talk about. At least, that's the impression I got.
I felt hopeless.
I felt disgusting.
I felt alone.
For many months, I believed the only reason I struggled was because of my promiscuous past. As I journeyed in the faith and began speaking with other women about the issue of lust, I realized I was mistaken.…
Read More